Product release february 2023
februar 7, 2023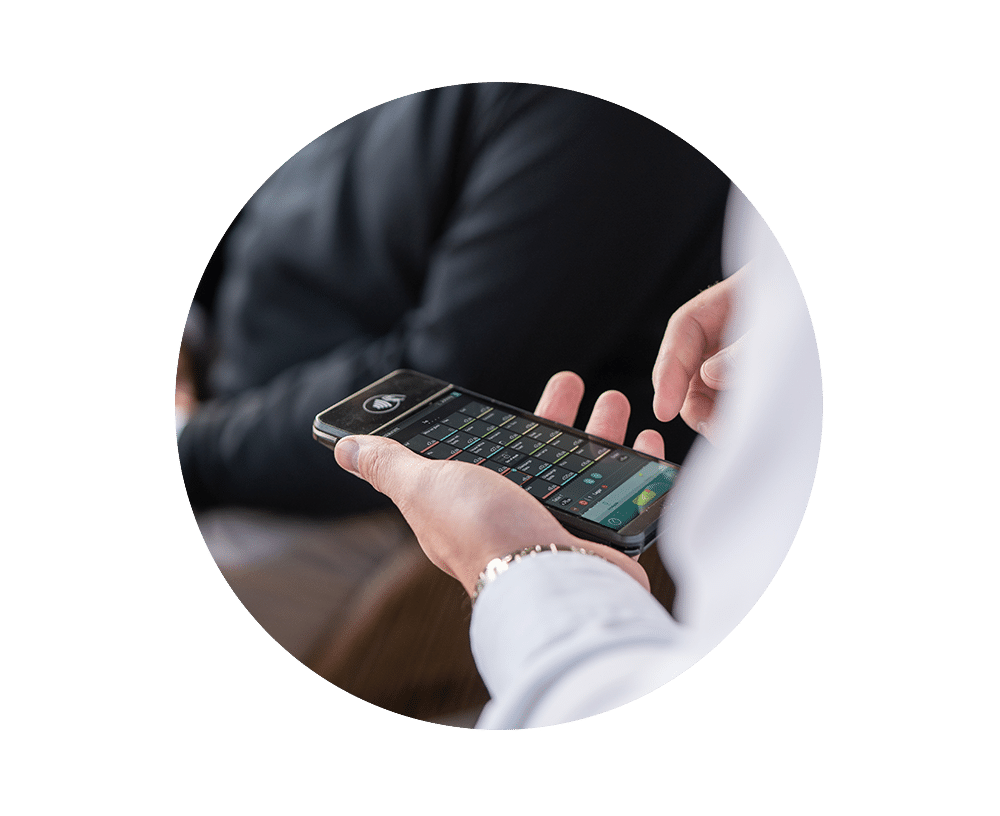 HandyPay – our 2-1 solution
HandyPay is Trivec's all-in-one solution, a handheld POS for restaurants all in one unit. Increases the level of service because your staff can remain with the guests and don't have to run back and forth to the POS.
As a handheld payment device, HandyPay simplifies the payment flow as you can take payment immediately when the guest asks to pay.
As an handheld order device, HandyPay makes it easier for the waiting staff, who can send orders directly to the bar or kitchen.
Table plan in Handy/HandyPay
New in Handy and HandyPay is the clear table plan. Handy collects the information (into a table list) using information from the table plan in POS (Domino). There are various variables that control how a table is displayed or not in Handy. If OneWaiterPerTable (Domino) is enabled, the table will not be available to other waiters until the table is paid for. Tables will be filtered out of the list as soon as a user has placed an order at this table. The table will not return/be visible in the table list until the bill is paid and available again.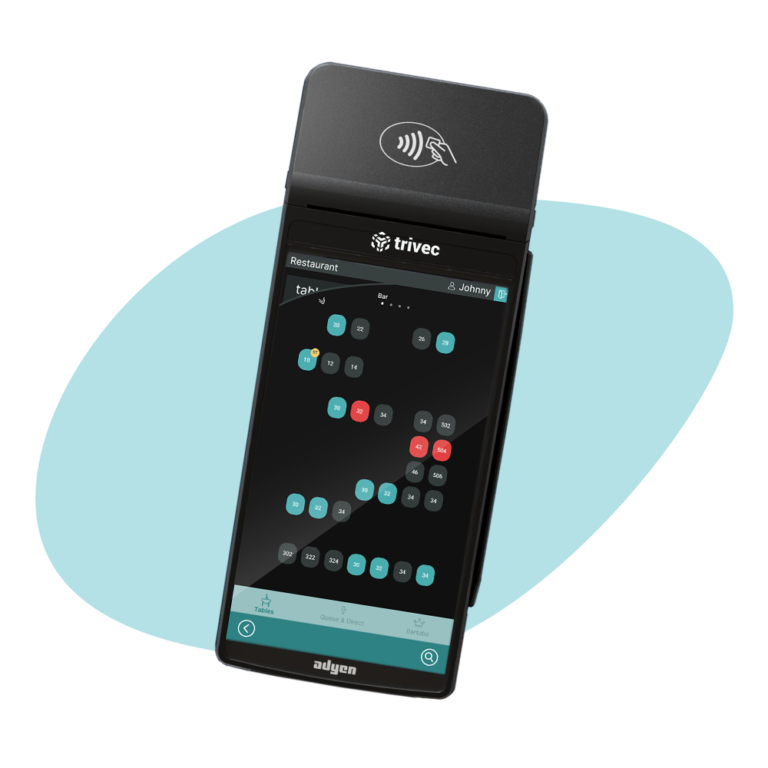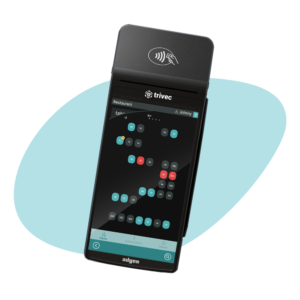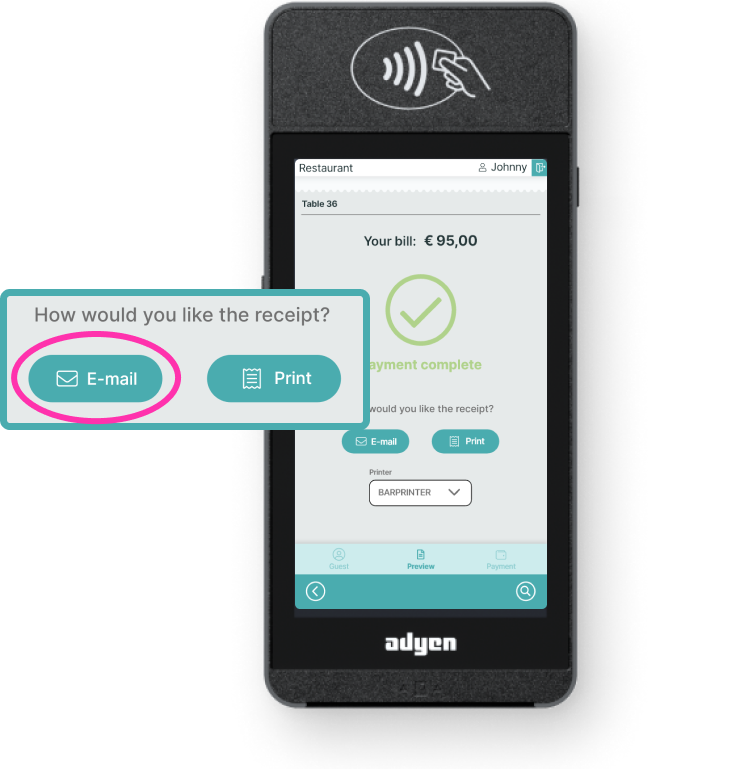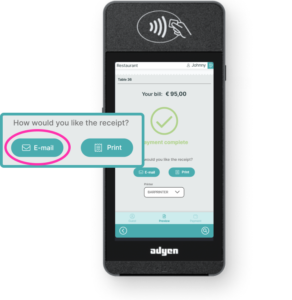 Digital receipt in Handy/HandyPay
It's now possible to send a digital receipt in Handy as long as the bill is closed in Handy. Each mail sent will add the POS-system (Domino) ticket receipt as an attachment, in PDF format to the added e-mail address. If a mail address is saved on an account, it will be pre-filled in the email field (when using bartabs).
Move individual products
Earlier, it has been possible to move everything from one table or bartab to another table or bartab in Handy/HandyPay. From this version it is possible to move individual products to another table or bartab. For example, if you've registered too many beers, you can now move the product to another table.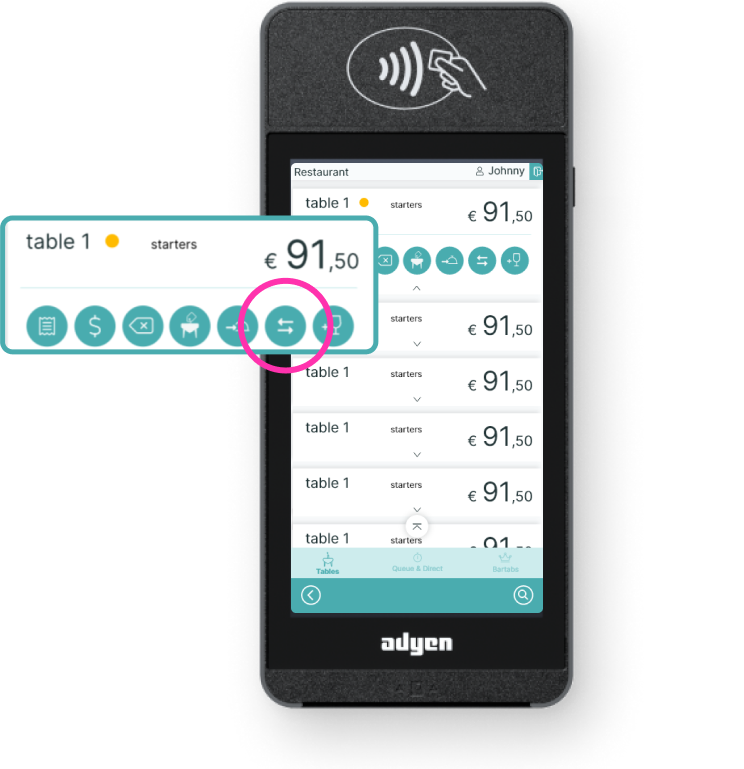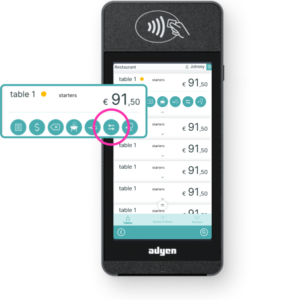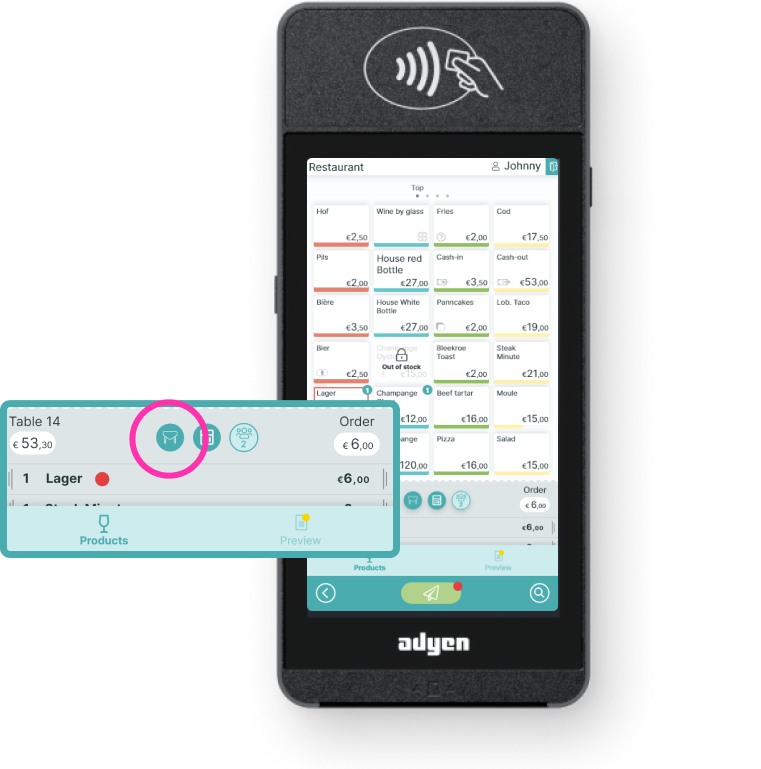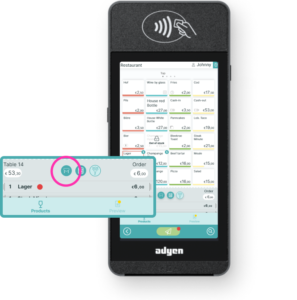 Corrections
Correct mistakes
The split and correct function is added to give users the ability to correct mistakes directly in Handy. An extra "Correction" button is added in all table line action popup. It´s added on tablelist, tablelist, bartab and in queue.
Change tables before sending an order
We've noticed that a common mistake many people make is choosing the wrong table. It is now possible to change tables before an order is sent. This is only possible to change from one table to another, not from table to bartab for example.
MyTrivec
Payout page
By displaying a summary of the transactions on the payment page in MyTrivec, we have made it easier to reconcile with the accounting system.
It is now also possible to filter the payouts by sum, product, Buddy, Handy pay or view all. Total number of transactions for each payout and total commission have been added to the list of payouts. For Adyen Trivec take a commission which is displayed on the payout page.
Payment page
The payment page on MyTrivec has a new layout. The date filtering has been moved from the left menu bar to above the list of transactions. It is now possible to filter the transaction list.
.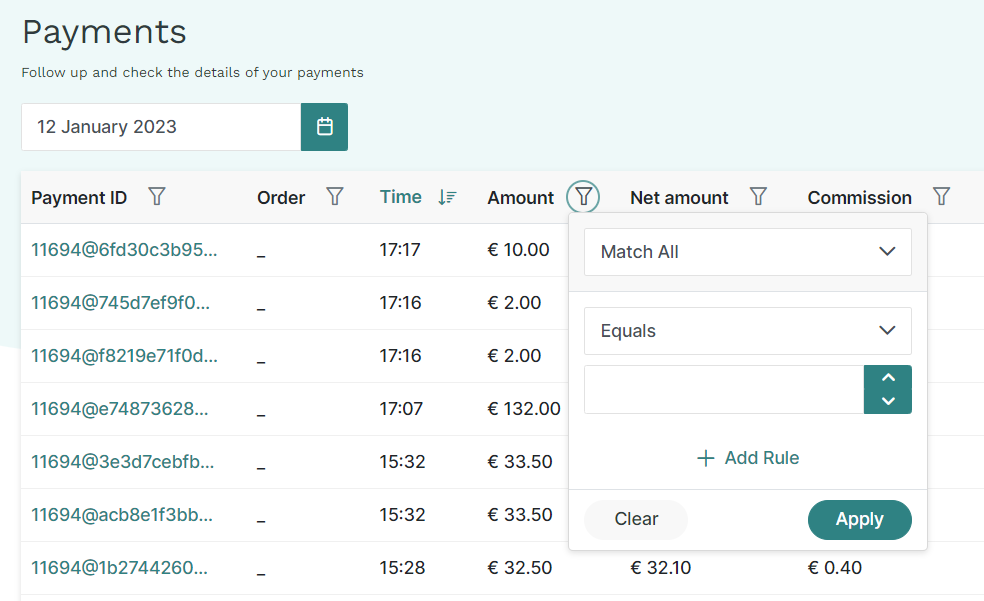 About Trivec
Trivec is a leading supplier of POS-solutions and Beverage System to the European hospitality market. Founded in 1993, Trivec locally serves more than 8,000 customers from offices in Sweden, Norway, Denmark, Belgium, and France.
Our solutions help optimize payment and facilitate operations management for restaurants, bars, and hotels. Trivec's product offering includes POS-systems, payment terminals, mobile devices and beverage dispensing systems, with flexible options for integration with booking, finance, personnel, purchasing and inventory functions.
Resources for content: Please take a look at Open a restaurant and Run a hotel.