Product news may 2023
mai 24, 2023
Voucher/Gift Card support in Handy/HandyPay

Handy supports both creating and selling voucher/Gift Card products as well as paying with vouchers. In order to create a voucher product in Handy/HandyPay you choose amount and voucher id. If a voucher already has a value, the new value will be added on top. Paying with vouchers means activating the existing voucher through a payment button Voucher pay.  The voucher's total value will appear on the screen as well as the total to pay for the bill. If they differ, you will be transferred to payment mode so the guest can pay what is left of the bill.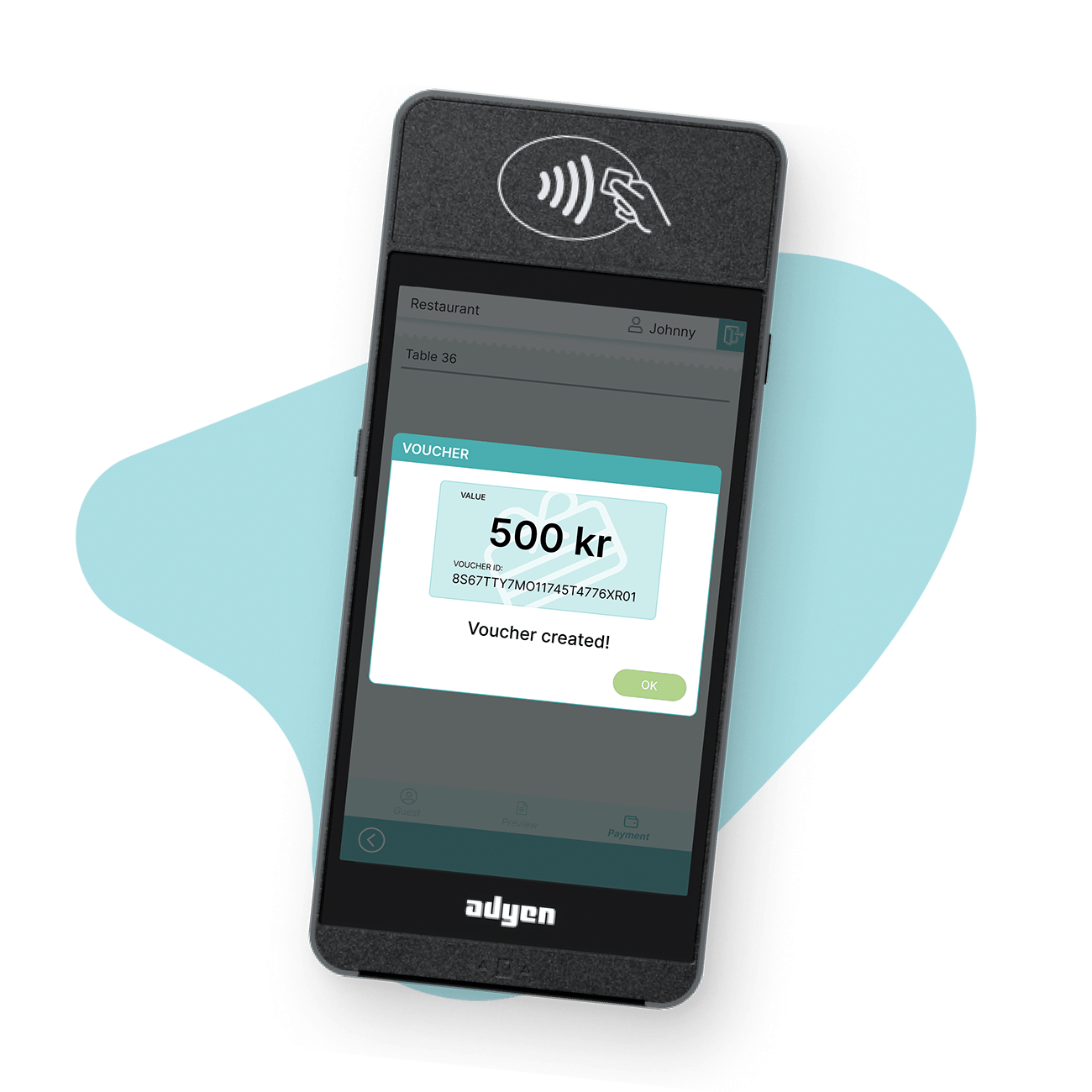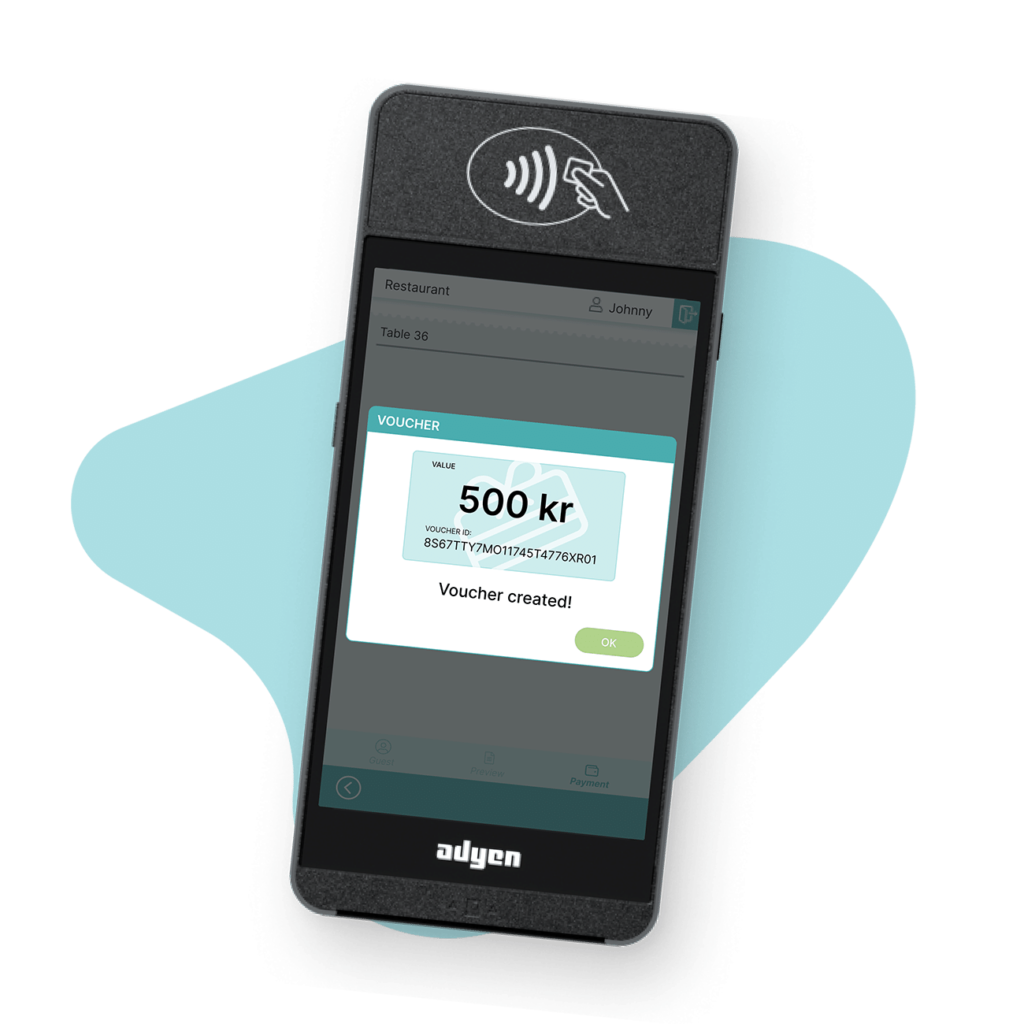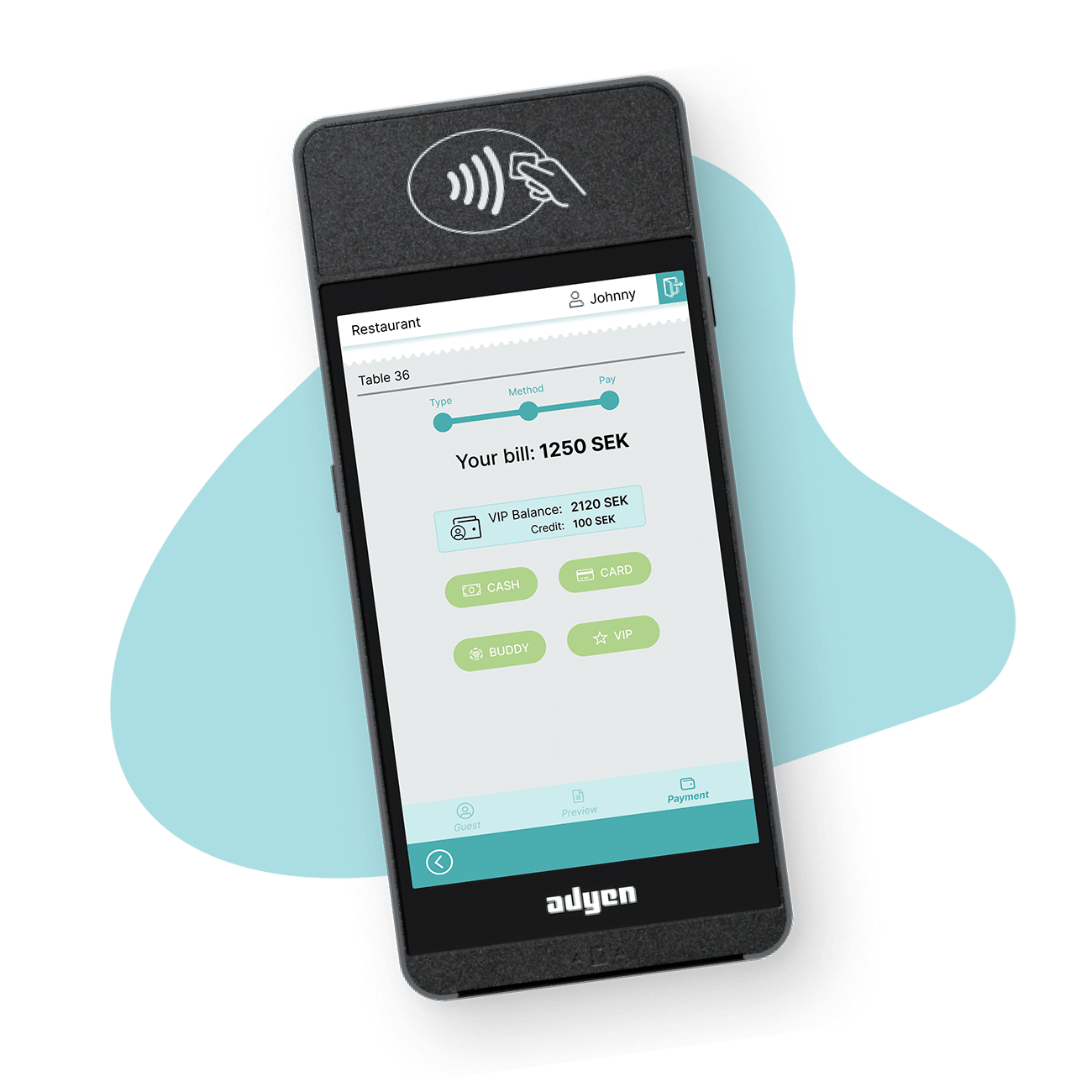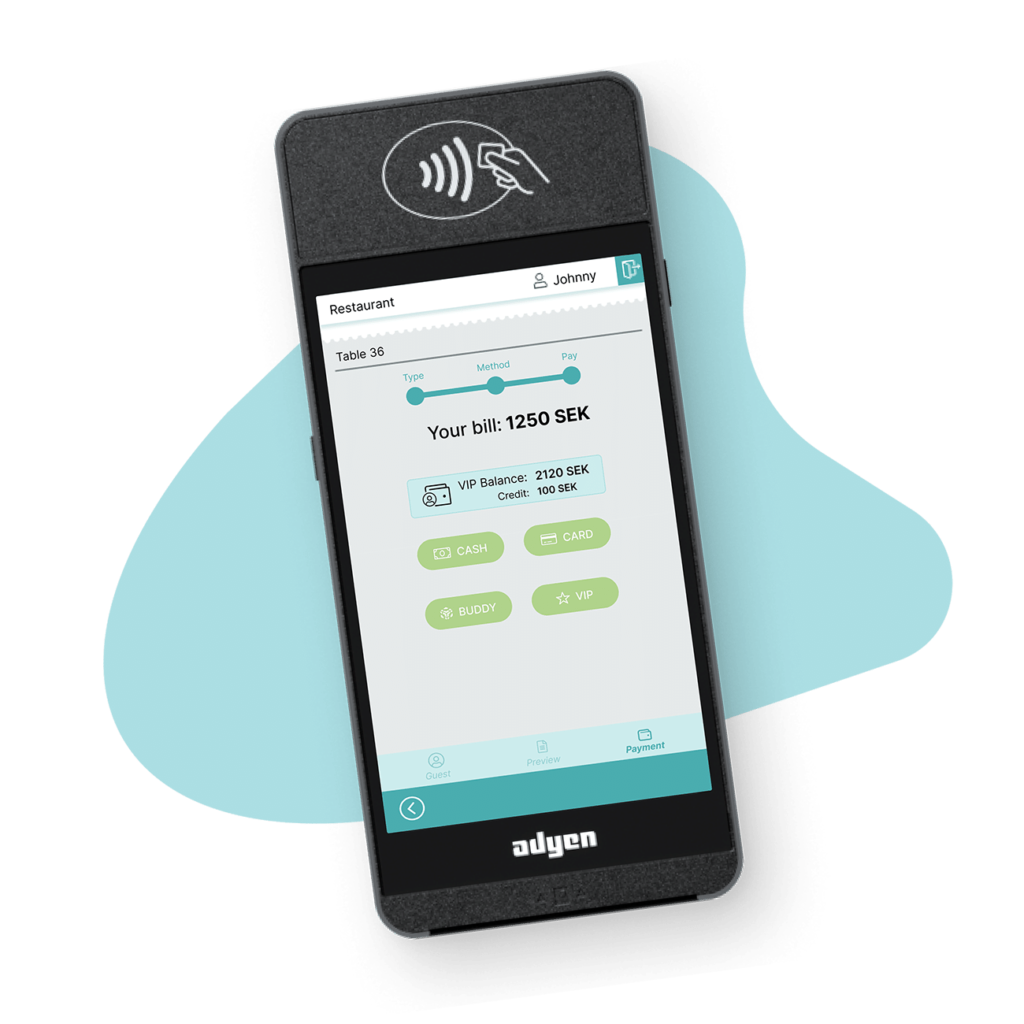 VIP Payments in Handy/HandyPay
VIP is an extra option available on our account management solution in Domino. The guest can easily use the money from the VIP account when paying in the restaurant. In Handy/HandyPay select the order to be paid with VIP paymode and start the payment flow. If the order misses a link with a VIP account, for example if the order is linked to a table, the VIP account must be added. Add customer by searching for the account in the search field.
MyTrivec – monthly report for Adyen transactions showing total fees
Trivec will release a new monthly report for our customers who use Adyen payment terminals (HandyPay) and Buddy, complementing existing Payout reports. A detailed payout report in MyTrivec shows Adyen transactions, payments, and commissions. The main added value regards accounting and VAT declaration: they now have the total fees for the month and the VAT in one single document, instead of having many reports to extract.
The monthly report is a total of all payouts made during the month. The report can be generated after the end of the month.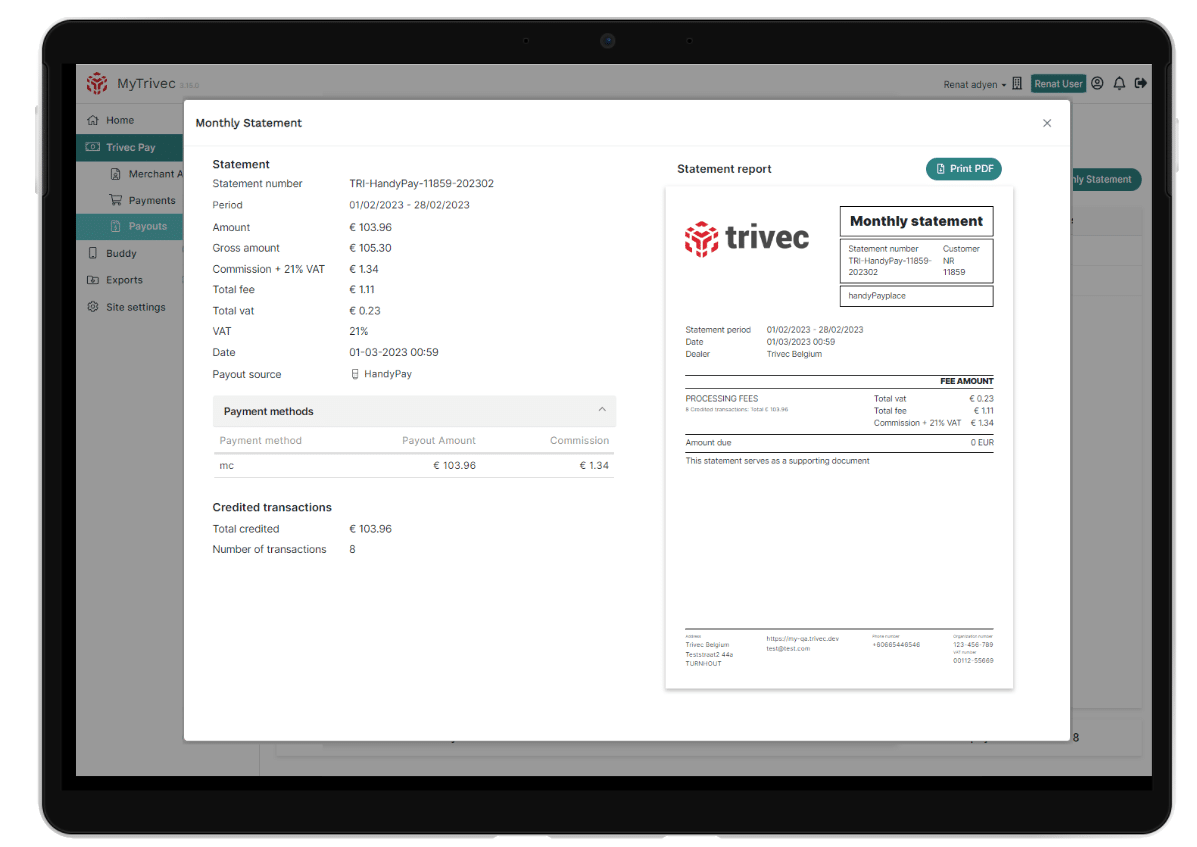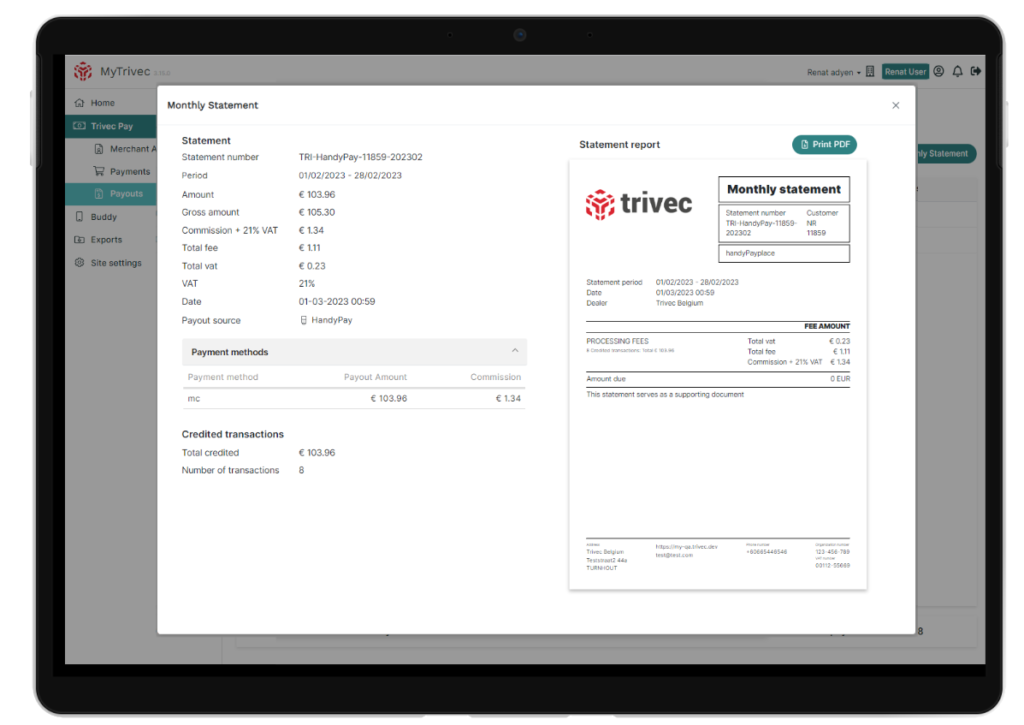 About Trivec
Trivec is a leading supplier of POS-solutions and Beverage System to the European hospitality market. Founded in 1993, Trivec locally serves more than 8,000 customers from offices in Sweden, Norway, Denmark, Belgium, and France.
Our solutions help optimize payment and facilitate operations management for restaurants, bars, and hotels. Trivec's product offering includes POS-systems, payment terminals, mobile POS, handheld POS devices and beverage dispensing systems, with flexible options for integration with booking, finance, personnel, purchasing and inventory functions.
Resources for content: Please take a look at Open a restaurant and Run a hotel.