Tilbake til alle integrasjoner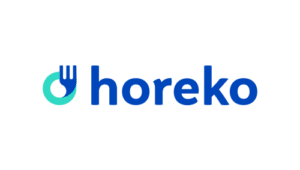 Kategorier
Kitchen Management
Horeko
Horeko
Kitchen management for higher profitability
Your complete solution for kitchen management.
Horeko Kitchen Management
Gain control over your bottom line. Good recipe costing with up-to-date pricing improves your profit. The Operator – our industrial-grade touchscreen PC – is the link between office and kitchen. Recipes and their costs are always available. Your HACCP is under control and your kitchen runs efficiently. Horeko Kitchen Manager optimises your business.
With the Trivec integration it's possible to combine what you calculate with what you sell. The sales numbers are imported so that you can see how your dishes are performing through menu engineering.
Key Features
Manage your recipes and calculate your profit margins
Cost prices always up-to-date
Automatically see the allergens in a dish
Recipes always digitally available
HACCP tasks registered on time
Prep registration made easy on screen
Print expiration labels directly from the system
Integration with Trivec
Welcome to contact us, Trivec is easily integrated with Horeko solutions.